Behold the GAZ-TP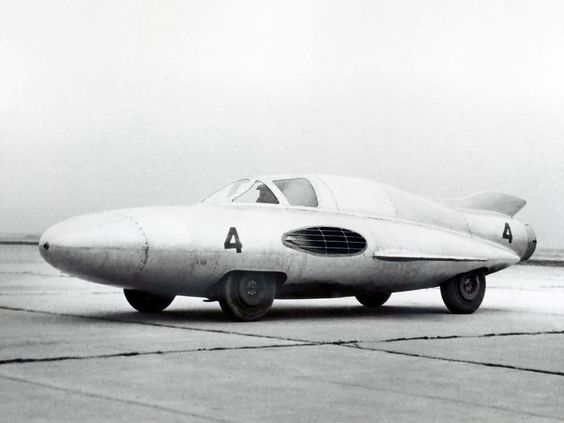 ---
Built in 1954, under official approval from the Supreme Presidium of the Soviet Socialist Republic, it's claimed to have been the world's first car ever jet-driven land vehicle, loaded, as it was, with the motivational extracts of a MIG-17.
17-Apr-23 historicracing.com
The designer, M.A. Meteleva, thought it would be good for 800kph (based entirely on the performance of the donating MIG). Which translates as 496mph. Or roughly 100mph more than John Cobb's then outstanding World Land Speed Record.




However intervening factors, such as unsatisfactory brakes and tyres, as well as an 'inappropriate' venue (a military airfield near Gorky), lead Mr Meteleva, who'd also, as a two-times racing champion of the USSR, be the driver, to constrain his initial explorations to a mere 300kph (186mph). According to translations from the Russian, though. "Organizational errors" saw the day end in "katostrofy". Leaving the car severely damaged. But it's pilot, thanks to his revolutionary 4-point seat belts (claimed to be another first), suffering from nothing worse than "a broken finger on his leg!"




The GAZ-TP was never rebuilt, and Gorky is now Nizhny Novgorod. However apparently the world's first jet car's remains are still retained in the official museum of its begatter; Gorkovsky Avtomobilny Zavod.