GRAND PRIX ICONS LINE-UP FOR SPECIAL ANNIVERSARY RACE TO CELEBRATE SILVERSTONE'S 75th BIRTHDAY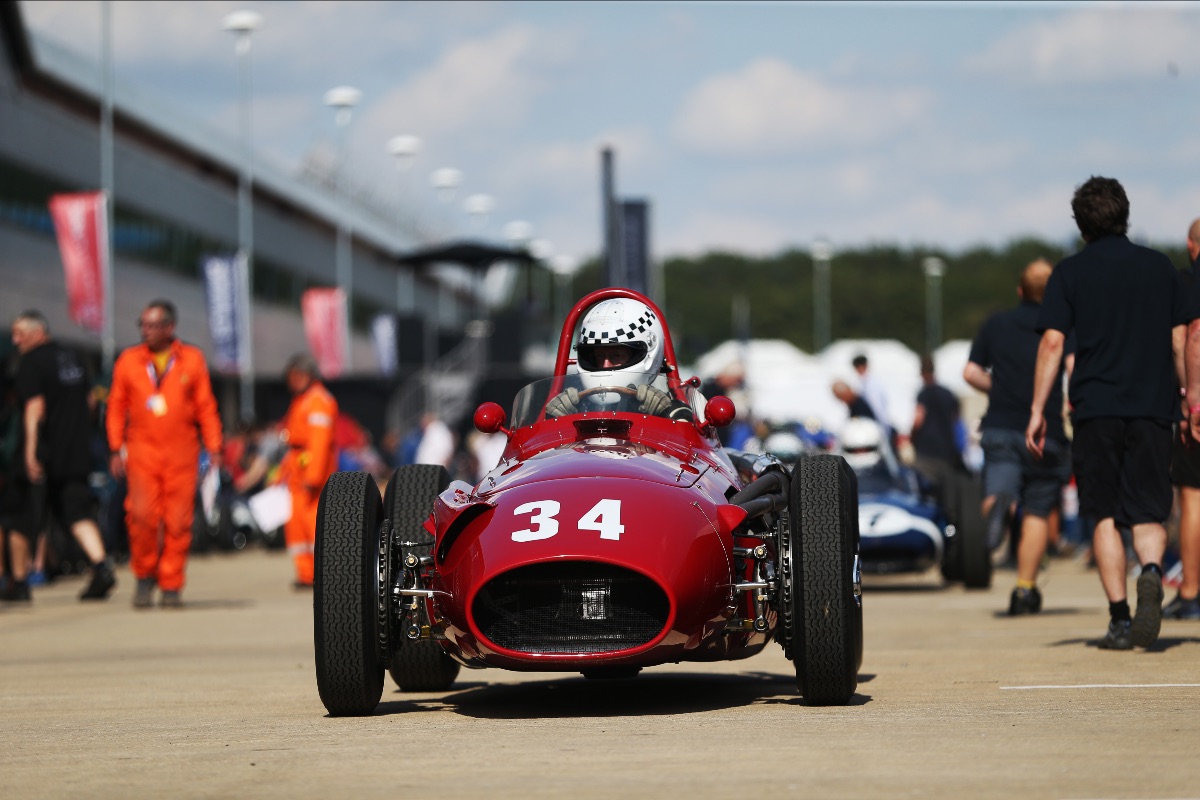 ---
• Milestone grid of front-engined GP racers featuring legendary ERAs, Ferraris and Maseratis
• Entries include cars from the circuit's first Grand Prix in 1948 track
• Incredible Formula One track action adds to Bank Holiday celebrations 
   • Full range of family festival tickets now on sale 

06-Apr-23 historicracing.com
An incredible grid of legendary front-engined Grand Prix cars will be one of the standout highlights at Silverstone Festival 2023 (25-27 August) which this summer is celebrating the world famous circuit's 75thanniversary in spectacular style with special races, parades and displays.  

As ever, the three-day event will feature an unrivalled line-up of retro races but this year the bill will be topped by a one-off showdown paying special homage to Silverstone's very first race meeting staged in October 1948.  

The Anniversary Grand Prix Trophy for Front Engine GP Cars has been added to Sunday's action-packed timetable specifically to mark what is a major milestone in British motorsport history and will reunite many of the much-loved Grand Prix and Formula One icons that raced at Silverstone during its earliest seasons.    

The entry list being finalised by the Historic Grand Prix Cars Association (HGPCA) already boasts two of the actual cars that raced in Silverstone's opening event – the Royal Automobile Club organised International Grand Prix of 1948 (painting above: copyright Michael Turner, from the collection of the Royal Automobile Club).  

Three quarters of a century ago, Frenchman Phillippe Étancelin qualified at Silverstone on the runways and perimeter roads of a former RAF bomber station in an impressive third position and his front-row starting Talbot Lago T26 (photo below top) is returning as part of the 75th anniversary celebrations.  

John Bolster finished a fine sixth in one of the many pre-WW2 ERAs that helped to fill the 1948 grid (albeit two laps behind the victorious Maseratis of Luigi Villoresi and Alberto Ascari) and the illustrious 1936 ERA R5B (photo below row four) – previously raced by Prince 'Bira' Birabongse of Siam – is joined on the anniversary grid by another of the revered ERAs (photo below row two right). R3A was raced in period by Raymond Mays CBE who was a driving force behind the many successes English Racing Automobiles (ERA).  

Mays was also a co-founder of British Racing Motors… and one of BRM's early icons is also lining up on 75thAnniversary Grand Prix Trophy grid – the front-engined BRM P25 which finished fifth in the 1958 British Grand Prix at Silverstone in the very capable hands of Harry Schell, the first American racer in history to start a Formula One Grand Prix.  

Another car with a standout history is the very Lotus 16 Climax (chassis 362-2) in which double world champion Jim Clark made his Lotus single-seater debut and Graham Hill subsequently raced to both his and Lotus' first-ever single-seater win at Brands Hatch on Boxing Day 1958.   

The Connaught B Type driven in its prime by the great Archie Scott-Brown, and more recently owned by the late Alain de Cadenet, is a further notable addition to an amazing entry list already including no fewer than six Cooper Bristol Mk2s, three Maserati 250Fs and two Ferrari 246 Dinos, the last of the front-engined F1 cars to win a Grand Prix.  

Adding yet more interest and variety is the unique Lister-Jaguar 'Monzanapolis' (photo below row six right), the last of the rare Scarab Offenhausers created to contest Formula One races in 1960 (photo below row three right), plus a mighty Kurtis 500 roadster (photo below row six left) built to race at Indianapolis in the fifties when the American speedway classic was a points-scoring F1 race.   

"As the UK's premier motorsport venue, Silverstone's 75th birthday is of huge significance and we are thrilled to be celebrating such a major milestone with what's clearly going to be a very, very special anniversary race," confirmed a delighted Nick Wigley, Silverstone Festival Event Director. "The entry list is just incredible and to have at least two of the actual cars from the circuit's very first banner race back in 1948 is amazing."  

Sunday's headline 75th Anniversary Grand Prix Trophy for Front Engine GP Cars is just one of 20 epic races being staged over the summer Bank Holiday weekend at the home of British motorsport, with many grids more than 50 cars strong and spanning all the glory years of motorsport heritage.  

Silverstone was the birthplace of the FIA Formula One World Championship and its unique place in F1 history is reflected both on and off track at the Festival. The packed programme of nostalgic and exciting races includes double-header showdowns for both sixties and seventies rear-engined F1 cars as well as the 75thAnniversary Trophy, plus unmissable daily circuit demonstrations for even faster Grand Prix cars from more recent eras.  

Reflecting its ever-growing popularity, the event formerly known as The Classic also offers festival-style entertainment, three evenings of incredible live music, a packed programme of family fun and its very own Foodie Fest.    

         A wide-range of tickets for the 2023 Silverstone Festival are now on sale, including camping and VIP hospitality options. Full details can be found at: https://www.silverstone.co.uk/events/silverstone-festival.