Jo Bonnier's Cooper-Maserati at Spa in 1966.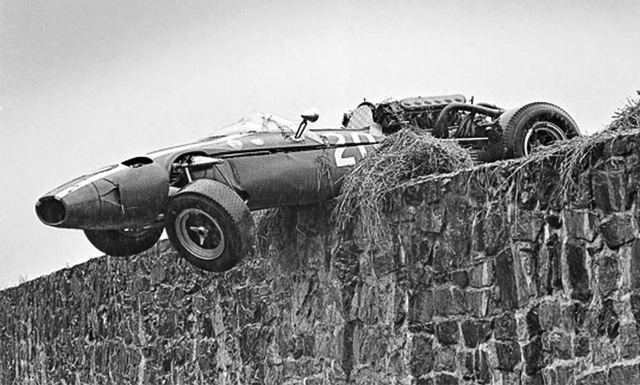 ---
The race took place in appalling conditions which today would have seen the assembled participants sitting comfortably in their motorhomes until is was safe to venture out.
02-Mar-23 historicracing.com
Jo crashed on the first lap, Of the 16 cars that started only 7 finished. Jackie Stewart's BRM P261 hit a telegraph pole and landed upside down in a ditch at the Masta Kink. He was trapped halfway up to his waist in fuel and water for 25 minutes.




Graham Hill and Bob Bondurant, both of whom had crashed near Stewart, managed to rescue him with the help of a spectator's toolkit.