John dePalma
16/2/1885 - 18/1/1951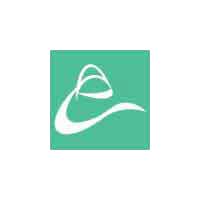 John DePalma was the younger brother of 1915 Indy winner Ralph DePalma and the uncle of 1925 Indy winner Pete DePaolo. John dePalma died 70 years ago, he was 66


Born in Troia, Foggia, Apulia, Italy, DePalma's family emigrated to the United States in 1883, when he was five years old. He was the younger brother of 1915 Indy winner Ralph DePalma and the uncle of 1925 Indy winner Pete DePaolo.

Though he raced he never came close to the success of his elder brother. He raced at Indy just once in 1915. After qualifying his Delage in 12th place he went out after 41 laps with a broken flwheel. His car was one of the two Delages which finished first, with René Thomas, and third driven by Albert Guyot, in the 1914 Indianapolis 500.

The following year he raced on the new wooden board track at Uniontown dropping out after 74 laps. One lap later Hughie Hughes came to a halt on the inside of the track. He and his mechanic were uninjured. Hughes walked back to the start area and was talking to to his car owner when Frank Galvin lost control of his Premier while running fourth. He slammed into the Press Box hitting Hughes and his mechanic in the process. Hughes died at the spot along with riding mechanic Gaston Weigle, Galvin died the following day. Louis Chevrolet's Frontenac took the checkered flag after an hour, 14 minutes and 12.20 seconds leading Ralph DePalma and Art Klein.

In February 1920 he raced a Mercedes in a 200 mile race on the boards at Beverly Hills qualifying in 17th and finishingin the points in 9th place. He also drove in a non-championship race there but retired.


hr