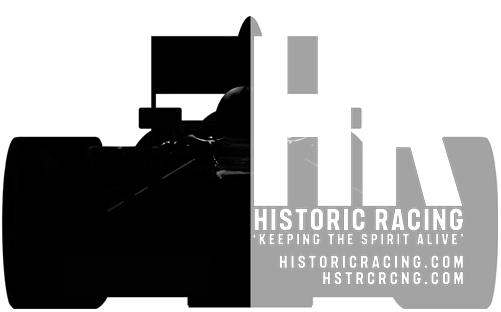 Eddie Pullen
20/12/1890 - 6/10/1970
Eddie Pullen worked at the Mercer plant and raced their cars until they withdrew from racing. He won the American Grand Prize in 1914. Eddie Pullen died 52 years ago, he was 80


Eddie Pullen, was a baby-faced mechanic who had worked at the Mercer plant since 1910 and who lived on Norway Avenue in Hamilton. He mastered the feel of the powerful machine and in 1914, went to California to race it.

The series of races were held in Santa Monica, on a dangerously twisting, dirt road through country and city roads lined with tens of thousands of spectators. In the first race, on Feb. 26, for the Vanderbilt Cup, Pullen crashed headlong into a retaining wall and barely escaped injury.

But two days later, Pullen was ready for a second chance in a race with a far richer reputation and payoff, the 403-mile American Grand Prize. The winner would be considered the unofficial long-distance racing champion of the world. No American had ever won it.

Early on, Pullen nearly met with disaster when a spectator described by newspapers as an "old soldier" wandered onto the course and the young Hamiltonian had to swerve out of the way to miss him. He fell miles behind, but the car in the lead, a British Sunbeam, crashed, rolling six times.

Pullen, whose Mercer held up with no mechanical problems at all, cruised to an easy win, 40 miles ahead of the second-place car. Among the also-rans was another Eddie named Rickenbacker, who went on to become a World War I flying ace and revolutionised the aircraft industry.

Trenton went wild for Eddie Pullen. On April 4, he and his car were welcomed home with a parade downtown and a medal from Mayor Frederick Donnelly. A song was even written in his honor:

Hurrah for Pullen, whoop 'er up!

For Eddie is a dandy.

Yes, he's the guy that won the cup —

Just have the Mercer handy.

At Elgin Pullen raced head to head with DePalma with the honors going to the Italian. Pullen failed to finish the first day, but on the second he was runner-up to DePalma, establishing a non-stop record which was beaten only at Corona by Oldfield in the Maxwell. Pullen's championship stock went up a notch at Corona, where he established a world's road racing record that is so sensational that critics still are gasping at the dizzy speed. Stacking up the respective claims of DePalma and Pullen, one must admit that while to the Italian belongs the championship title, yet the most ardent admirers of the Mercedes pilot must admit that Pullen stands very close to the throne

After Mercer's withdrawal from racing, Eddie drove the semi-works Mercer for George Bentel. Once, at the 1915 Astor Cup Bentel's team failed to show up, and Eddie took over the second Maxwell that became available after Harry Grant's fatal accident in practice. When Bentel moved out of racing, Pullen more or less retired - I have only one start for him in each 1917 and 1918. But in 1919, he reappeared, first with a Hudson Super Six, then with the Hudson-based "Richards Special" of Kansas City. This lead to a few Duesenberg works drives in 1921, and then nada.

Eddie is perhaps better known in Europe than America, since he won the Grand Prize, but never once started at Indy! On two occasions, though, did he take part in the 500 as a relief driver, 1914 and 1921, both times retiring. But he was hugely popular in his times, for his Grand Prize win was the first (and only) for an American car, and he won a good number of races on popular circuits such as Lakeview, Santa Monica, Corona (road), Tacoma, Beverly Hills (board oval) and Ascot Park (dirt oval).

After his racing career, Pullen was involved in the production and marketing of the Ruckstell axle.