Bobby Sumner
30/6/1916 - 4/10/1999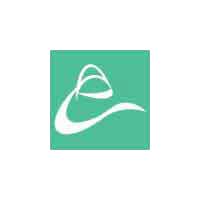 Robert Arnold Crothers Sumner, known as Bobby, was born in Wilmslow, Cheshire and lived in Woking, Surrey and then from 1966 in Bosham, W Sussex. He studied at the Chelsea College of Aeronautical & Automobile Engineering qualifying as an aeronautical engineer. He was also a keen amateur pilot owning his own De Havilland Puss Moth.

He began competing in hill climbs and sprints in 1934 using the GN Vitesse which sported the "flying bedstead" look. From this he created the Sumner JAP powered by one of three special supercharged JAP engines developed by Barry Baragwanath, seen today in the Hardy Special, and utilised a conventional gearbox with a Brescia Bugatti rear axle. The car is described in the John Bolster book 'Specials'. Driven by Bobby and his elder brother Gerald the car ran successfully during the mid to late 1930's, gaining class wins and places at such diverse venues as Aston Clinton, Bramshill and Croydon.

At the second meeting held at Prescott hill climb in May 1938 he set a class record but unfortunately he overturned it at the September Prescott meeting doing the car and himself no good. It was rebuilt using the front end of a Lancia Lambda but the war years intervened and it was never as successful again. Post war he had only two outings, being Gransden Lodge in June '46 and Great Auclum, Reading in July '47. The car was sold and he retired from competition and, after founding an engineering firm, continued with his other interest of boating.


With thanks to Patrick Sumner