Sheila Darbishire
30/7/1909 - 18/2/1979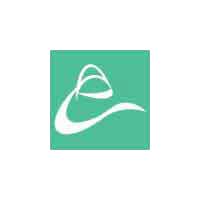 Sheila Darbishire was born Sheila Frances Morgan in Belfast on 30th July 1909. She married Anthony T. Darbishire, a VSCC stalwart, in 1935. She started before the war with Rileys and Altas, restricting her activites almost entirely to sprints and hillclimbs. After the war she got divorced.

She raced an ex-works singe-seater Riley in 1946 and 1947. She was a four times holder of the Prescott hill-climb women's record and was often teased by her friends that if she continued to succumb to her delight in patisserie she would overload the car's engine one of these days. Comments that she took in the best of humours.

In 1948 Reg Parnell had built up another Riley-derived 2-litre engine for R11B which he shared with Sheila. She drove it to 8th place at Bo'ness hill climb and to 9th at Bouley Bay.

In 1952 she married Critchley Pearce-Pope and retired form racing.

Sheila Darbishire died on 18th February 1979 at her home in Gloucestershire, apparently after a fire at her home.