Guido Bigio
28/7/1881 - 22/5/1913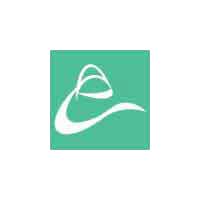 He was one of the founders of Itala in 1904. He and his mechanic Crescentino Ardizzone were killed their car went off the road and overturned testing for the Grand Prix de ACF in 1913. Guido Bigio died 109 years ago, he was 32


Guido Bigio was born in Busalla, Italy. He was one of the founders of Itala in 1904 and a talented engineer as well as a driver.

In 1904 he won the Padova-Bovolenta race in a 24 HP Itala that he had designed and came second in the Padua Sprint.

As the company expanded Bigio took on the role of general manager and took on a new designer, Alberto Balloco. Aside form his administrative tasks, Guido managed the works racing team and continued to drive.

In 1913 the Itala Grand Prix car had a new 8.3-litre four cylinder engine and three cars were entered in the Grand Prix de ACF, on the 12th July. The race was to be held on a 31,3 km open road course southeast of Amiens in Picardie, Northern France. Itala saw the race as an impotant opportunity to improve sales, especially as their two previous attempts there in 1906 and 1908 had ended in disaster.

Two months before the race, Guido Bigio and his mechanic Crescentino Ardizzone went to Amiens to test the car. However the car went off the road and overturned, killing both men.

His death brough about the end of Itala's racing activities.