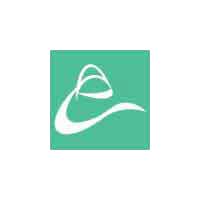 Simon competes in historic races throughout Europe. He used to drive the ex Graham Capel Lotus Eleven Le Mans car that Capel converted into a GT.

He currently races a Merlyn Mk6a in historic endurance events. He finished 4th in the Spa 6 Hour race in 2005 driving with James Shead, son of Don Shead famous for his Cigarette power boats.) James like his father is a veteran of Le Mans in the Group C era), and Brendan Roberts.

Simon has raced in VSCC, HSCC, BRDC Historic Championship, Top Hat, Gentlemen Drivers and Masters series events.

Some of his most memorable drives were in the British GP support race, the 2001 Historic Festival at Silverstone, the Spa 6 Hour race, the Clemont Ferrand historic meeting and Chimay (now sadly banned).

Along with the Merlyn he also owns the ex Tony Lanfranchi Lotus Cortina. He has had a number of class wins and was robbed of the podium at Spa in 2005 due to being held in the pit lane for too long.

He had gone to the Spa 6 Hour race in 2005 with the sole purpose of trying to crack it first time, having done the support races for several years. Their strategy was simple, Simon would start Brendan would do the second stint and James Shead would do the last as he had experience of night racing. When the race was put under an extended pace car period in Brendan's session they deceided to pull him in slightly eary to refuel and get James out for the final session. The car was fitted with tanks to hold 2.5 hours fuel specifically in case of this happening. The race organizers then red flaggged the race and held them in the pitlane. However on the restart they were held for one lap, putting them one lap down. Missing third by just 1 minute was bad enough but to add insult to injury, the Cobra that came second was running on air at the finish and had it not been for the time between red flag and restart which gave him one extra lap in the tank, he would have had to come in for a splash and dash.

For 2006 sports racers are not allowed so Simon is taking the Cortina for a crack at the Saloon cup in the Lotus Cortina.


Thanks to Simon Drabble